Staff
Our dedicated staff members are here to provide support, compassion, and information to help you through your journey of grief and the celebration of your loved one's life.
Mountain View-Colonial DeWitt Cremations & Funeral Services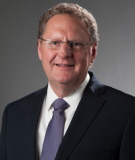 Kerry Lees
Owner, Licensed Funeral Director/Embalmer
Kerry was born in Walla Walla, Washington, to Robert and Ellen (Ransom) Lees. He attended the Milton-Freewater School District and graduated from McLoughlin High School. Kerry moved to Portland and Apprenticed at Mt. Scott Funeral Home, at the same time he attending Mount Hood Community College and graduating in 1979 with an Associate Degree in Funeral Service Education. Kerry was a Licensed Funeral Director and Embalmer at Holman's Funeral Service in Portland for 8 years. In 1987 he moved back to Walla Walla and with the help of his parents built Mountain View Funeral Chapel, a division of Richards & Lees Cabinet Shop, Inc. of Milton-Freewater, Oregon. They opened on February 1, 1988, then later incorporated as its own company that Kerry now owns. Kerry added the onsite crematory in 1990. On September 28, 2005 Kerry purchased the Colonial-DeWitt Funeral Home on 1st and Birch Street in Walla Walla, and merged the companies into the current name, Mountain View-Colonial DeWitt Cremations & Funeral Services. Kerry is also a licensed Global Atlantic (Forethought) & United Heritage life Insurance Agent.
Kerry enjoys riding his Harley-Davidson and Honda motorcycles. He is a member of the Church of Christ, Washington State Funeral Directors Association (WSFDA) in the Blue Mountain District, Harley Owners Group, the East End Rod and Gun Club of Milton-Freewater, and the BPOE #287 Lodge Walla Walla.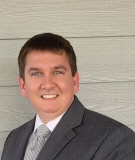 David P. Bradley
Licensed Funeral Director
mvcd@mountainview-colonialdewitt.com
David Bradley grew up on the Olympic Peninsula where he graduated from Chimacum High School in 2007. After high school David worked in restaurant and retail industries and even managed a jewelry store for a short time.
It was all thanks to a fishing trip with a friend who happened to be a funeral director, which piqued his interest and started his career in the funeral service profession. After falling in love with what he saw from shadowing his friend, in 2012 David started his internship in Port Angeles, Washington at Harper Ridgeview Funeral Chapel. When Harper Ridgeview sold, he had the opportunity to transfer to Bremerton, Washington to work at Miller-Woodlawn Funeral Home and Memorial Park to continue his internship. During his internship David also decided to go to school so that he could be fully licensed after his internship was completed, so he joined Lake Washington Institute of Technology's Associate of Sciences Funeral Service Education program; graduating in 2017.
While working to complete his internship at Miller-Woodlawn, David met his wife, and the love of his life, Samantha (she was the other intern). They got married in July 2018. David and Samantha have two beautiful girls, and in 2021 blessed with a handsome son. Tara, Raychel, and Dawson. David loves the outdoors and adventures. He is an avid paramotor pilot and loves spending time with his family.
In 2016 David received the opportunity to return to his home town in Port Townsend, Washington to work at the funeral home, loving the opportunity to serve the families that he grew up with. David and Samantha joined the Mountain View-Colonial Dewitt family in April of 2021. David loves serving families and being able to walk through the grieving process together and help celebrate a life well lived. David believes it is an honor when a family chooses to allow us to help celebrate and lay to rest their family, their friends and their loved ones. David is looking forward to getting to know the Walla Walla Valley better and becoming a part of the community.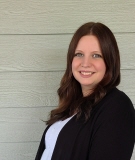 Samantha A. Bradley
Licensed Funeral Director / Embalmer
mvcd@mountainview-colonialdewitt.com
Samantha Bradley was raised in Chehalis, Washington. In 2007 when she graduated high school as well as the running start program where she received her AA; she joined the United States Navy. After she completed her time in the USN Samantha spent a couple years home as a stay-at-home mom, raising her two daughters. In 2012 Samantha decided to go back to school and receive her Associates of Applied Sciences in Funeral Service Education (FSE) so that she could make a positive difference and be there for people during what could be the most difficult part of their lives. In 2014 Samantha graduated from Lake Washington Institute of Technology with her AAS in FSE.
Shortly after graduation and passing her Washington State Board exams in 2014 Samantha was able to start her Internship in Bremerton, Washington as both a Funeral Director Intern and Embalmer Intern; and then a fully licensed funeral director in 2016 and fully licensed embalmer in 2017. While working as an intern, she was fortunate to train alongside another intern, David Bradley, who had been there about a year longer than she had and had no qualms showing the 'new intern' the ropes. The two grew very fond of each other and started dating and in July of 2018 they were married. They have 3 children; 2 daughters and a son.
In April of 2021 Samantha and David were blessed with the opportunity to come to the Walla Walla Valley area and start serving families at Mountain View – Colonial DeWitt Funeral Home. Samantha looks forward to helping families and hopes that she is able to make this hard time in their life just a little bit easier for them. Her and her family look forward to becoming part of, and being involved in the community.