Staff
Our dedicated staff members are here to provide support, compassion, and information to help you through your journey of grief and the celebration of your loved one's life.
Mountain View-Colonial DeWitt Cremations & Funeral Services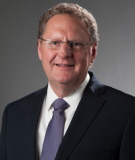 Kerry Lees
Owner, Licensed Funeral Director/Embalmer
Kerry was born in Walla Walla, Washington, to Robert and Ellen (Ransom) Lees. He attended the Milton-Freewater School District and graduated from McLoughlin High School. Kerry moved to Portland and Apprenticed at Mt. Scott Funeral Home, at the same time he attending Mount Hood Community College and graduating in 1979 with an Associate Degree in Funeral Service Education. Kerry was a Licensed Funeral Director and Embalmer at Holman's Funeral Service in Portland for 8 years. In 1987 he moved back to Walla Walla and with the help of his parents built Mountain View Funeral Chapel, a division of Richards & Lees Cabinet Shop, Inc. of Milton-Freewater, Oregon. They openeded on February 1, 1988, then later incorporated as it's own company that Kerry now owns. Kerry added the onsite crematory in 1990. On September 28, 2005 Kerry purchased the Colonial-DeWitt Funeral Home on 1st and Birch Street in Walla Walla, and merged the companies into the current name, Mountain View-Colonial DeWitt Cremations & Funeral Services. Kerry is also a licensed Global Atlantic (Forethought) & United Heritage life Insurance Agent.
Kerry enjoys riding his Harley-Davidson and Honda motorcycles. He is a member of the Church of Christ, Washington State Funeral Directors Association (WSFDA) in the Blue Mountain District, Harley Owners Group, the East End Rod and Gun Club of Milton-Freewater, and the BPOE #287 Lodge Walla Walla.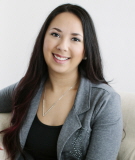 Rebekah Heath
Funeral Director Intern - Administrative Assistant
mvcd@mountainview-colonialdewitt.com
Rebekah is a Walla Walla native; she graduated from Walla Walla High School in 2012 and is continuing her college education as an online student at Walla Walla Community College, her plans are to finish her education and internship to become a full time licensed Funeral Director. Rebekah is working as a full time Funeral Director Intern for Mountain View-Colonial DeWitt along with being an administrative assistant for Kerry C. Lees. She is a current member at New Joy here in Walla Walla.